Today was Austin's first soccer game! I was so excited to see how he would do! It is hilarious to watch them all play- they really do not understand the purpose of the game yet... but hopefully by the end of the season they will all be on the same page!
David is in Belize... so he missed the first game. :( But of course we videoed and took pictures of it all for him to see.
I grew up playing about every sport I could.. I have always been very competitive. It is a whole other world when you are watching your own kids play! I am still a "bit" competitive. Water breaks were a time when I "
gently
" encouraged him to run a "
tad
" faster... take the ball from the other kid and SCORE!
I looked at my dad and said "all I want is for him to score!"...... AND HE DID! He took the ball down the whole field and put it right in the goal. I was so excited that I ran down to him screaming to give him a high five. I
hope
that is what the other parents would of done! :) Otherwise I might be known as the loud one.
Anyways- here are a few of our soccer star and a clip of him scoring at the end! All of these pics are courtesy of my dad! Maybe he is where I get my photography skills from!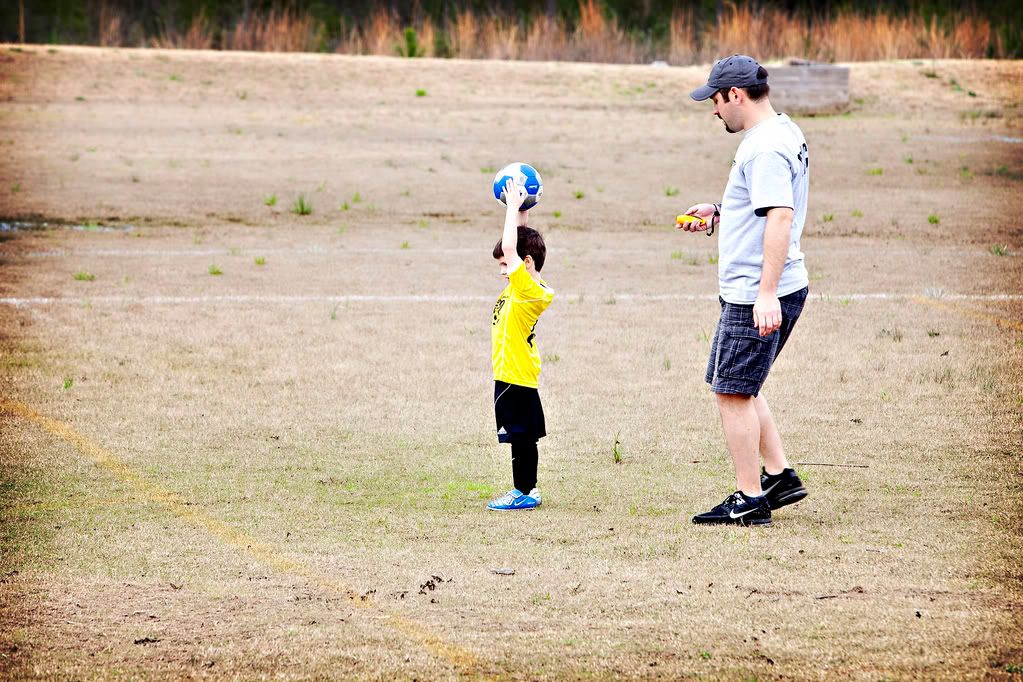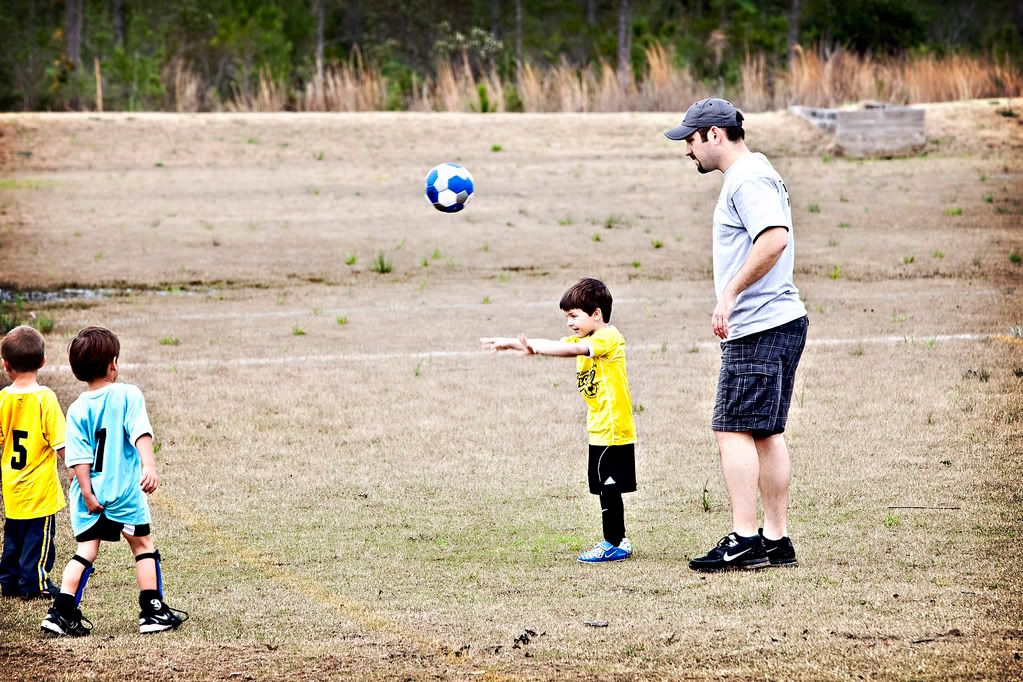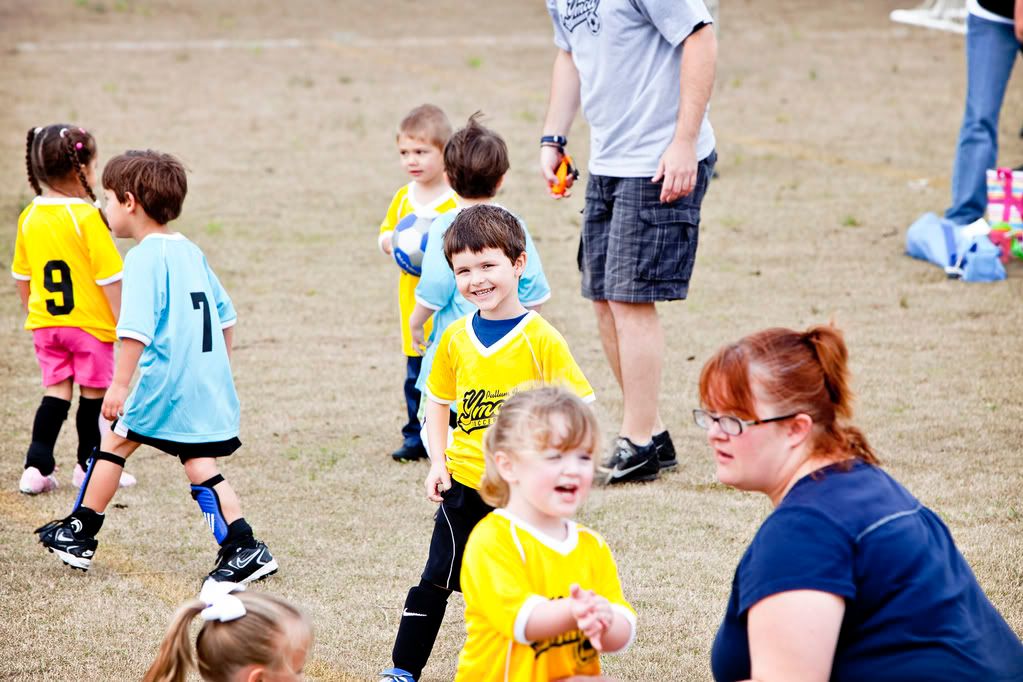 This was Austin talking to his dad in Belize right after he scored his goal! I texted him to tell him he had scored and he called!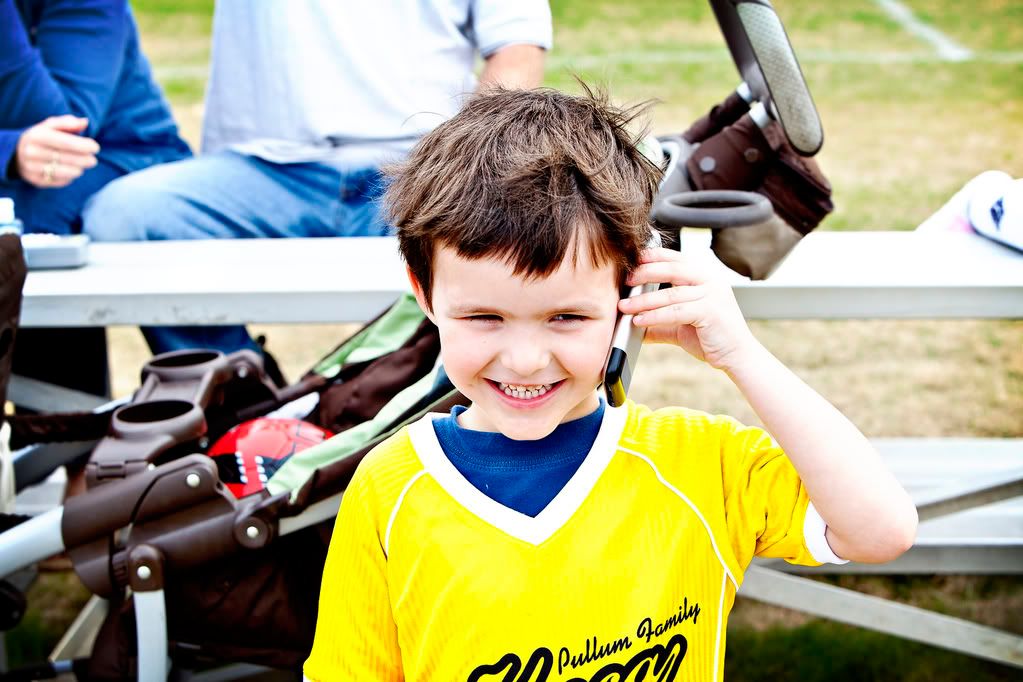 And a couple of Bradyn.....