Wow... we have ALOT to post! Keep an eye out in the next few days for a ton of weddings and e-sessions that will be posting.
For the last month, David has been in Belize, Central America running a missions trip. It is really hard on us being apart for that long, but I am so proud of what he does each summer, and what he accomplishes. He brings teams in from all around the USA, and takes them around Belize ministering to people in severe poverty. I go each year as much as possible, but we still have a business to run here at home!
Austin is 4 this year, and David took him with him for 3 weeks! I was about to go crazy! I knew David would take amazing care of him, but 3 weeks in another country is a long time for a mom! Austin had a blast, but I was ready to fly in and bring him home.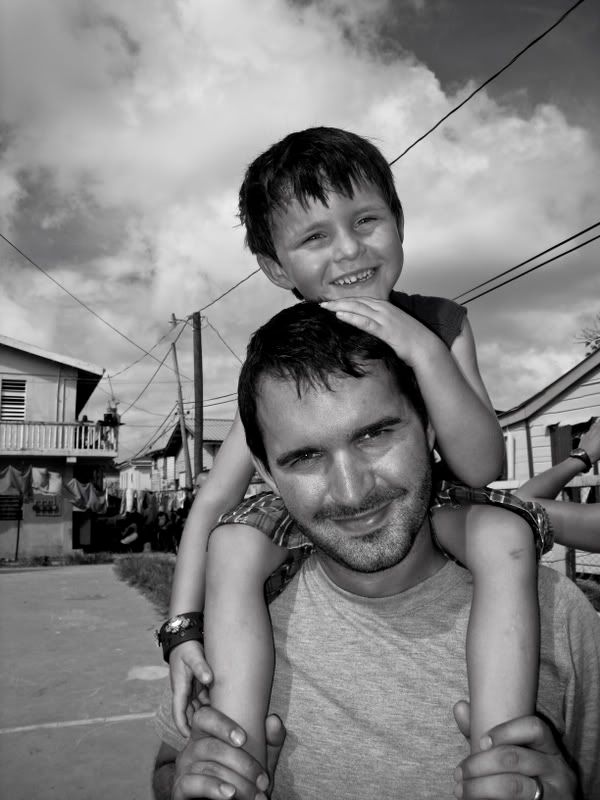 Returning to Belize reminded me of why were are there every summer. Our first couple days, we were in some local orphanages. It is amazing to me to see children living in the filth they have to live in, only a plane ride away from our nice homes and subdivisions. Most of them do not have shoes and are covered with ringworms. These kids get dropped off, and are left to spend the rest of their childhood years crammed into rooms with other young forgotten children. The thing that hit me the hardest was that they feel worthless, they have no identity. When we would ask some of them their names, they would tell us they had no names. They were "nobodys". I can see how they would feel like being abandoned by their parents- having no one telling them they are worth something- that they do matter. I wanted to take them all home with me to love. I know that this time it was different for me because I now have 2 boys of my own. I know how much I love them, and how much that means to each of them. I cannot imagine a child growing up never knowing about that love. Our purpose at those orphanages was to tell these kids that they do have someone that loves them, and they are worth something. I know there is so much more to do there.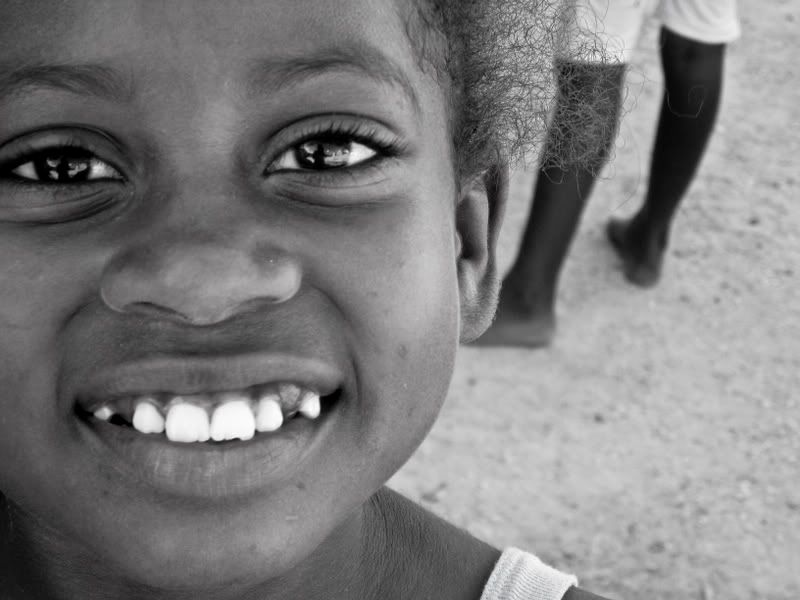 We also went back to Pickstock street. Pickstock is our low income housing areas in the states times 10. The streets and gutters are filled with trash. The children play in filth, and walk around in sewage. We threw a block party there again, and it still surprised me to see this little boy who could of been no older than 1 years old wandering around by himself. Our little boy is turning 1 this weekend, and I can't imagine him being out of my sight. But that is how it is done there. Children caring for children. They watch out for each other.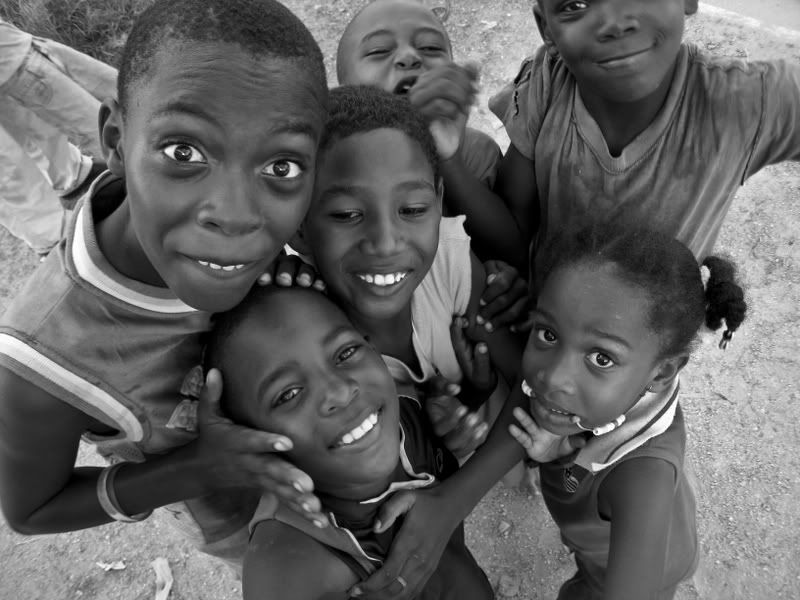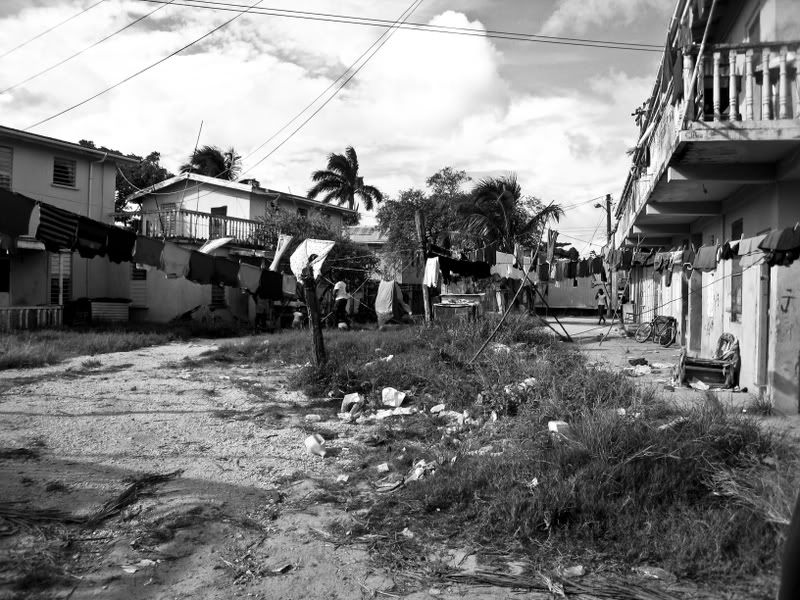 When you go down there, you are immediately attacked from all sides... kids jumping on you, wanting you to hold them. Just wanting you to touch them, hold their hand. I love going back each year and the kids remembering our names... asking where David is. I know we are making some sort of impact.
At Pickstock, I noticed this little girl walking around with a toy she had made... It was what looked like to be an old gas can with a string tied to it. She was dragging it around everywhere...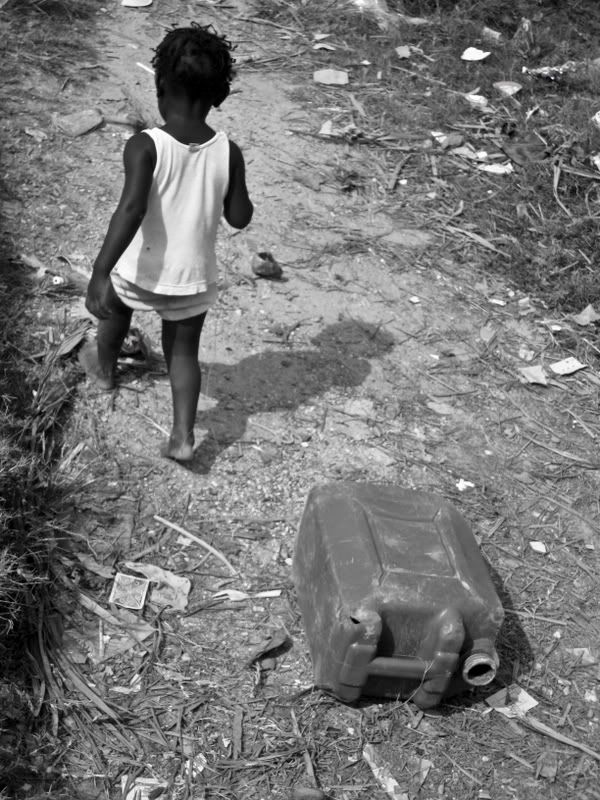 3 years ago, we had a team come in from Nebraska, and they built this building in Pickstock to be used as an outreach enter for a local church. We go back every year and run VBS out of it for the kids.
Anyways- I was only able to be there for 5 days- weddings to shoot! But I enjoyed every second. I loved taking Austin to the orphanages and seeing his mind work as we told him why those children were there, and that he should be very thankful for the life he has. I know growing up going on missions trips is going to give him a good outlook on life and helping people who need it. David comes back on Friday- I know he is ready for some air conditioning and a hot bath!
If you want any info on these trips, just go to www.commissionedint.com
Thanks for reading and enjoy the slideshow! Keep an eye out for upcoming posts!
~Courtney~