I had a blast at this wedding! There was so much going on- I have so many little stories to tell! Ricky and Julie got married in Panama City on a beautiful Saturday afternoon. They had so many guests that the church had to open up the overflow! So much attention and detail was put into everything- and Julie was smiling through it all. Little did I know that a few days before hand, they were not even sure that the wedding was going to happen! Julie had last minute- emergency surgery on her stomach on the Tuesday before she got married.. and you never would of known if you would of seen her dancing at the reception!
The first dance itself is something to remember. I wish I had a video of it to post. Let's just say she mixed a bunch of songs together, and choreographed a dance to them all. Ricky was a great sport- it was so fun to watch!
I think one of my favorite laughs of the day was to find out the ring bearers thoughts on being the official ring bearer. You see, he told his mom... "I don't want to be a ring "bear"... I want to be a ring penguin"! I thought that was hilarious!
Here are a few of my favorites from the day:
They had a rockstar bridal party!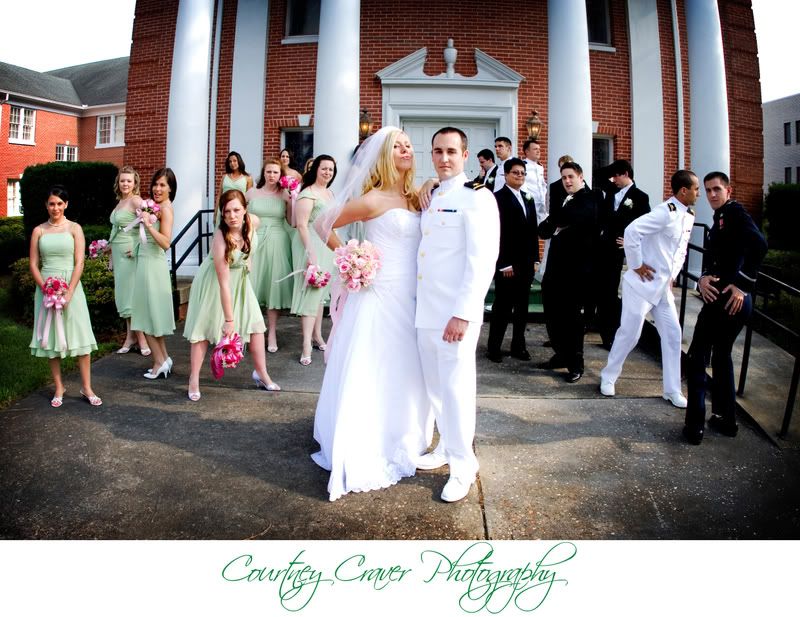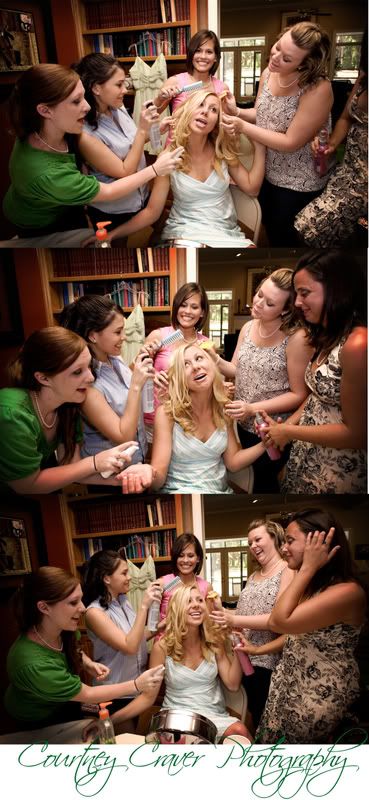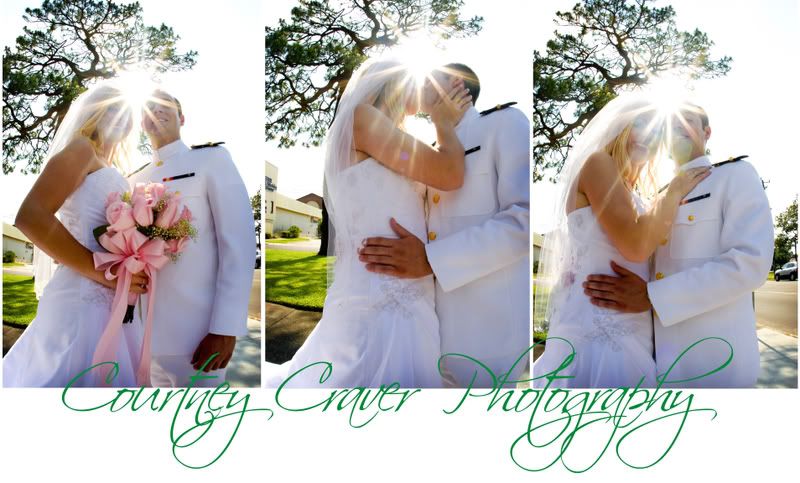 The flower girl also did something rather cute... I was standing at the end of aisle just like I always do.. capturing everyone's entrance. The flower girl walked down the aisle and did a great job. When she gets to the end, she looks up at me and whispers... " I still have some more left, I need to start over!" She runs back up the aisle and begins her walk again, getting rid of the last of her flowers.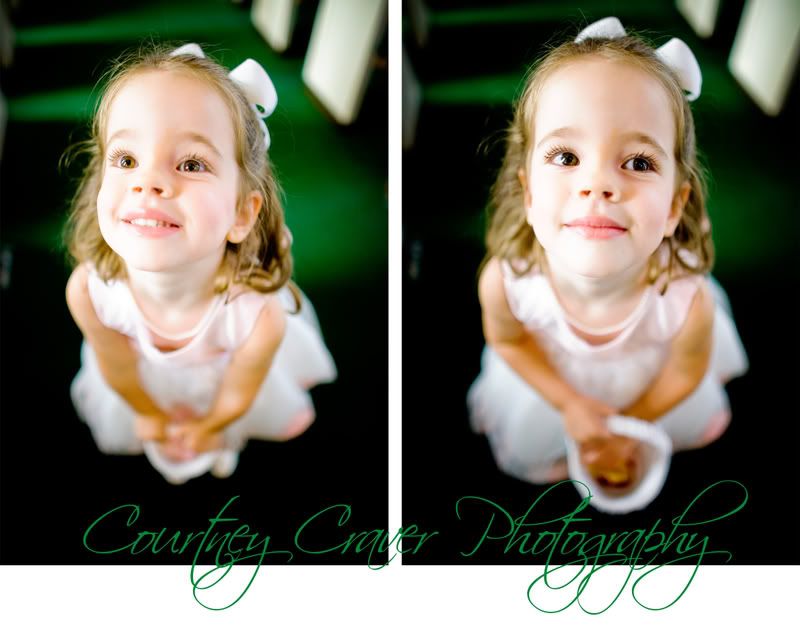 At the end of the ceremony, the bride and groom walked out under swords. At each set of swords they had to kiss for the swords to be lifted. At the last set, the bride and groom kiss and the bride is welcomed into the navy. I have always thought this was cute- but I got a laugh out of this one because I do not think she realized he was going to hit her that hard! I heard her squeal all the way across the street! Welcome to the Navy Julie!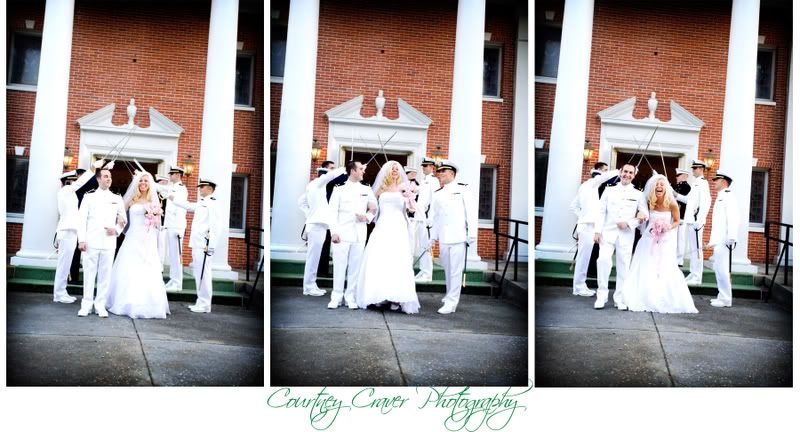 I had such a wonderful time! Thanks for letting me be a part of your day! You both have such wonderful strong families. Enjoy your slideshow!!
-Courtney_