David and I try to keep this blog as professional as we can- we try not to post too much about us! But I cannot resist in telling all of you that David and I just celebrated our 6th wedding anniversary on Sunday! I cannot believe that it has been 6 years already! God has blessed us so much. We met 10 years ago when we were both 16 on a summer vacation to the Keys- and look where God has brought us! We have two amazing boys... they are our lives. We both love what we do (photography of course)- and David has opportunities to travel all over the place through the ministry that he runs.
We got a "joint" anniversary present this year. May we introduce you to......
Miss Madison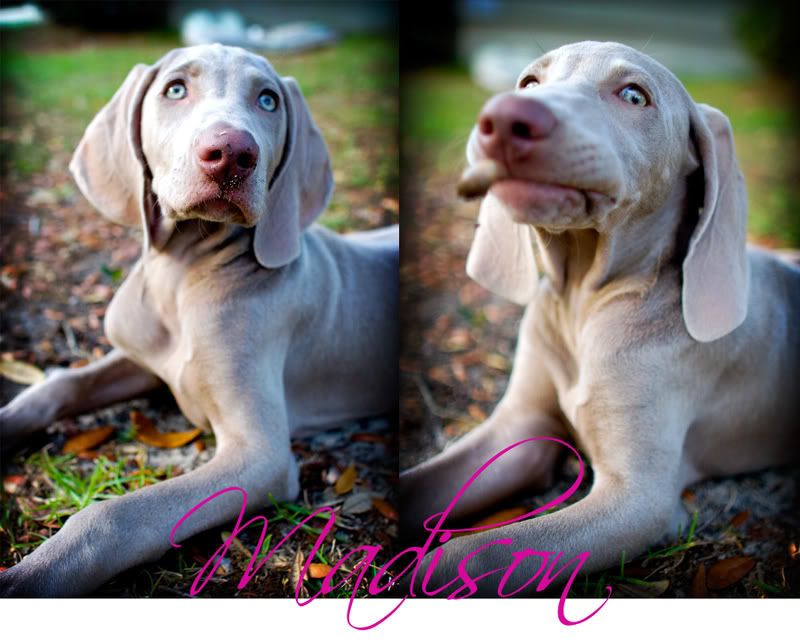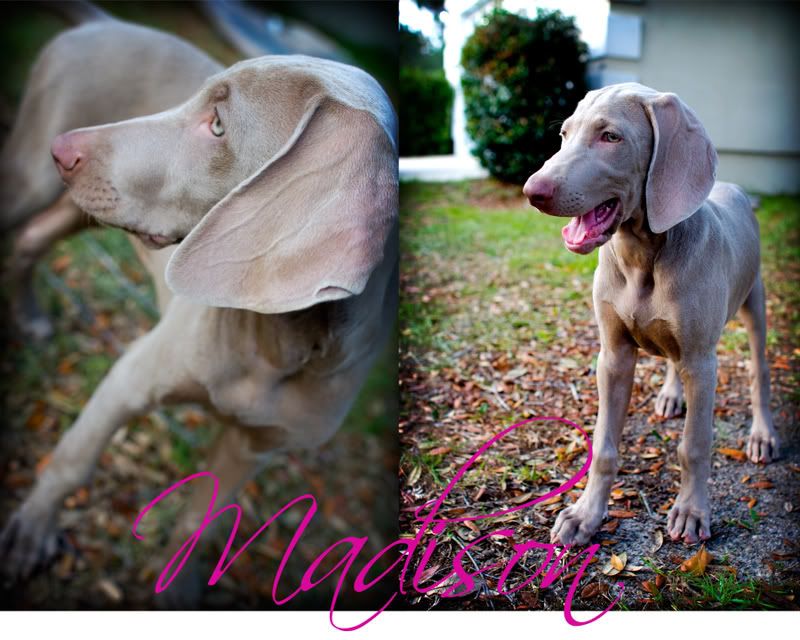 She is a 14 week old Weimaraner! We are so excited to add her to our family!
So- to my best friend and soul mate- I love you. Happy Anniversary! I can't wait to see what is in store for us!
I LOVE YOU.
-Court-