I love it when my brides become my friends! If Julie and I are together we are laughing... usually telling outrages stories of each other's families or husbands! We all headed out to the beach last night to do a newlywed session of them... it was obviously a blast. I was going through my pics this morning and picked out one that I am kinda excited about... I am sure David will do the same later.
But here is one that I am liking...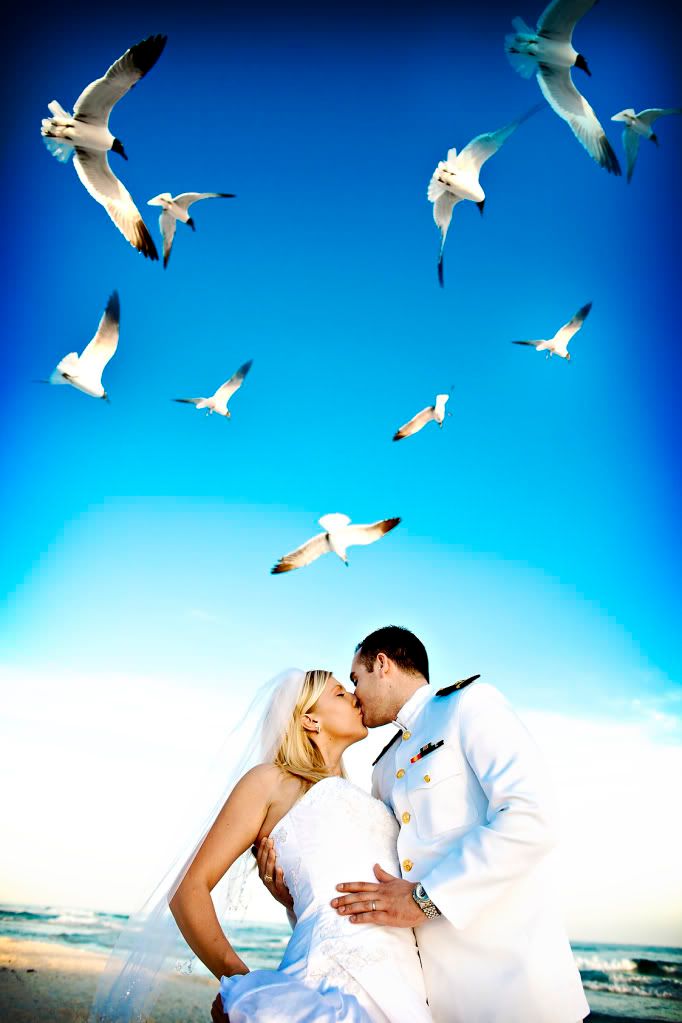 Thanks guys! More to come soon!
~Courtney~
Well, I thought I was going to beat Courtney to the punch. Then I saw this post! Here is my sneak peak. Eat your heart out:) What a hot and fun couple! Thanks Julie and Ricky! - DAVID
PS - NICE CORVETTE